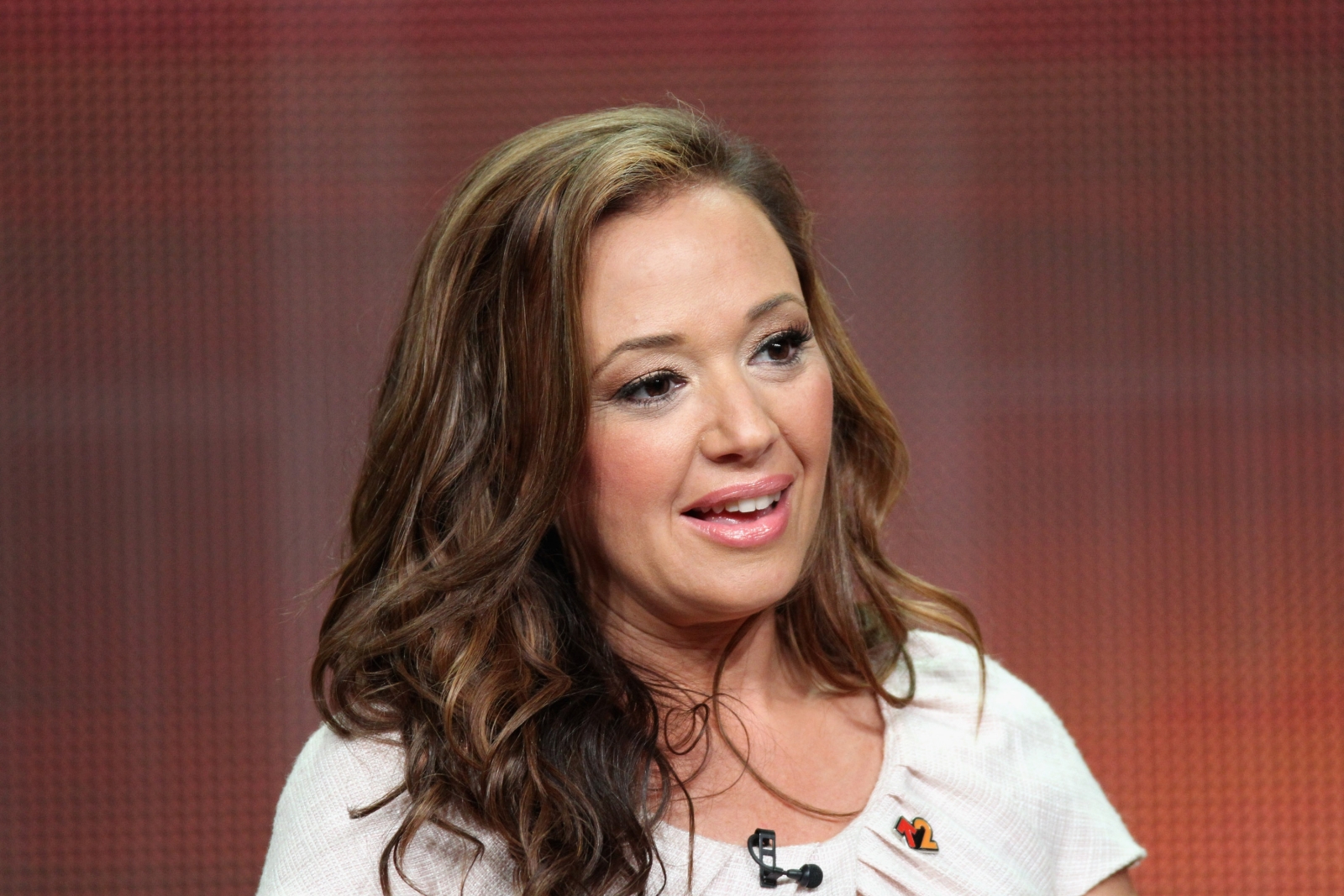 Leah Remini
The actress will interview people who have quit Scientology.
Sutrishna Ghosh
International Business Times UK
March 16, 2017
Hollywood actress Leah Remini, who quit the
Church of Scientology
after serving for more than 35 years, promises to continue exposing the grievous stories and experiences of the people previously involved with the controversial religion.
Remini's A&E docu-series, Scientology and the Aftermath, has been successfully renewed for an extended season 2. The show turned out to be a huge hit, drawing in an average of 3 million viewers – 1.5 million of them within the age of 18-49 – as per a report by The Hollywood Reporter.
Following the immense success of her tell-all series, the former Scientologist is even more enthused to lift the lid off the accounts of abuse and misconduct that has been brought to light by several other defectors on the show.
The actress will be back in her role as an interviewer and executive producer of the docu-series following the life of people, who quit Scientology.
Speaking about the brand new season of her A&E expose, the
King of Queens alum
promised to amplify her efforts in bringing the ex-Scientologist's experiences to attention. "The way the organization has responded without taking responsibility for what they do to people, I need to continue," Remini told THR.
"It would be another [scenario] if they stopped trying to discredit everyone's stories and said, 'If you don't like it, don't be a part of Scientology,' " the 46-year-old added.
Production has already begun on the upcoming season of Scientology and the Aftermath that will have 10 episodes. Considering the number of Scientology defectors, who are reported to be interested in season 2, Remini assures an abundance of content when the show tentatively returns in summer.
The actress' involvement with the series has been monumental as she is one of the celebrities to have publicly spoken out against the much-talked about faith. She became a Scientologist at the young age of 9, and until July 2013, Remini had been a devout member of the church.
All of Remini and other ex-Scientologists accusations against the Church, however, have so far been denied in several statements.
"Leah Remini is doing this show for the money, just as she profited from her book. In addition, she attempted to extort the Church by first demanding $500,000, followed by an additional $1 million, because the Church invoked its First Amendment right to respond to her false claims with the truth," the Church of Scientology had responded last year.
http://www.ibtimes.co.uk/scientology-critic-leah-remini-continue-exposing-controversial-faith-s02-tell-all-series-1611884